Taia is a Gothic metal band from Okinawa, Japan.
The band was formed in 1998 , having only 3 members at first : Taka, Yasha and Hakua.Because they weren't able to interpret their songs properly, Seika joined the band soon after.
In 2000, Taia release a demo eponymous with their first four songs and the following year a second entitled sanctus. The group eventually find its current form with the arrival of a keyboardist.
In 2002, Taia won a prize with the song Beware. In the same year Fuuga replaces the old keyboardist, and the band releases their first single, Sorrow .
In 2004 they relase their second single, Yumegatari.In the same year, Taia goes on their first tour in Tohoku, while Higa becomes their second guitarist.
In February 2005, the band appears on the TRENDKILL2005 compilation, and later in may on TOTAL STEEL OKINAWA 2005. By the end of the year,on the 16th of November they released their first album, Asymmetry, which followed by a promotional tour in Okinawa, Tokyo and Osaka becomes a real success.
Hakua, the baterist is remplaced by Ara in 2006. On the 19th of July they release the single called Prayer, accompanied by a DVD. In October, they begin recording their second album accompanied by some video clips.
In February and March, 2007, the video clips for Praise and Fuumai are release, followed by the album called Seeds Of Rain, on the 14th of March. Soon after Taia began another tour.
Taia- Asymmetry
Descargar
Contenido:
Spoiler:
Vidios promocionales:
Spoiler: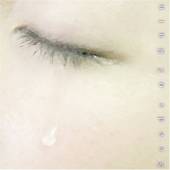 Taia - Seeds Of Rain
Descargar
Contenido:
Spoiler:
Vidios promocionales:
Spoiler: